EXPAND YOUR MIND
TRANSFORM YOUR LIFE
A four-day yoga, meditation and breathwork retreat
April 11th-14, 2024
Mantra on Salt Beach, NSW
Watch this video to find out more
A POWERFUL 4 DAY RETREAT OF YOGA, BREATHWORK
AND DEEP MEDITATION TO COMPLETELY EVOLUTIONISE YOUR WORLD!
On This Retreat You Will Learn How To Master The Field Of Infinite Possibility and Create A Healthy, Happy, Dynamic Life.
With the guidance of Tom Cronin, global meditation expert, author of 6 books, coach and producer of the film The Portal, you will experience deep healing rest in the body, overcome blocks and self-sabotage, to re-code your mind to think more positively.
You will also learn to heal deep wounds, open your heart and love unconditionally, leading to beautiful, deep relationships.
Using the ancient art of 'rounding' a powerful sequence of gentle yoga poses, breathing techniques and meditation, your body and mind will go through a total upgrade leaving you revitalised and empowered to turn your dreams into reality.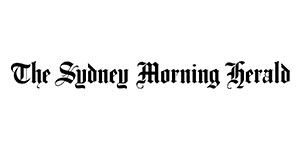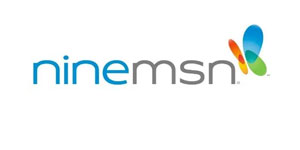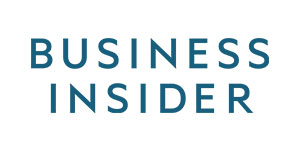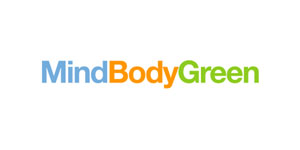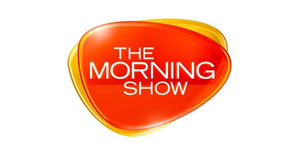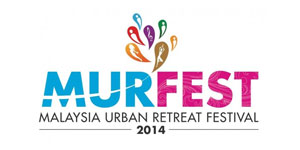 THIS RETREAT IS FOR YOU:
If you keep sabotaging your life and making choices that are not serving you
You want to have more clarity in life and find your purpose
You want to deepen your meditation experience
If your relationship is lifeless and you've lost the passion
You want to heal from trauma and stress and feel alive and joy-full
If you feel there is more to life but don't know what that is or where to find it
Upgrade your thoughts, break free of old patterns,
crack your heart wide open and change your life!
YOUR TRANSFORMATIONAL 4-DAY RETREAT:
DAY 1:
Intention and Clearing
Here you begin your journey by planting the seed of intention that will germinate & grow into your magnificent life! Just as the acorn has the potential of an entire oak tree within it, you will acknowledge & awaken the greatness that will arise out of you throughout this event. You will set your intentions, & begin to stretch your mind to the infinite possibilities of your life. You will calm your nervous system with yoga, breathwork and deep meditation, healing your mind & body, clearing toxic emotions & preparing yourself for the powerful life-changing days ahead.
DAY 2:
Transformation and Healing
A big day two where you will master the power of the Universal mind and break free of old negative thought patterns so you can live your full potential. Today you take your yoga, breathwork and meditation to the next level, getting into deep states that open up your heart to infinite unconditional love and unlimited potential. You will melt away your sabotaging ego that holds you back in life and step into the sweet serenity of Presence. Then from there discover how to live in flow, in a seamless, effortless expression of your Divine Truth in daily action.
DAY 3:
Vulnerability and Empowerment
Today on Day Three, you will learn to let the world see you and be free of fear and self-sabotage. You will learn to embrace and love yourself as you are making this the foundation to stepping out and up in the world realising your full potential. We will go even deeper into your yoga, breathwork and meditation sequence, giving you a profound spiritual experience. Today will be a game-changer for you, breaking free of a lifetime of self-doubt, unworthiness and playing small. After day three you will let the world see your greatness!
DAY 4:
Manifesting and Attracting
Today you will discover how to attract into your field your deepest desires and intentions. As we go deeper again into your yoga, breathwork and meditation, a major shift takes place. This is the day when you will realise your power to manifest your life of incredible abundance, success and beautiful, nourishing relationships you were worthy of all along. You will get clear on your purpose and how to live a life of heart-centred joy. You will leave the event on a euphoric high, ready to leap forward with everything you need to create your magnificent life ahead.
REACH NEW LEVELS OF HAPPINESS AND SUCCESS
WITH OUR POWERFUL WORKSHOPS:
1. Re-Writing Your Identity – How to break free of your conditioned self-perception and reignite your life
2. The Field of Mind – How to get out of your programmed mind and expand into the Universal mind of infinite possibility
3. Breaking Free of Limiting Beliefs - Deleting your old software that is holding you back and re-coding your unlimited mind 
4. Discovering Pure Love - Healing old wounds and cracking open your pure unconditional, heart centre 
5. Abundance Attractor - Breaking free of poverty consciousness and learning the art of magnetic money
6. The Power of Vulnerability - How to be fearless and let yourself be seen 
7. Realising Your Life Purpose - How to find your life purpose and transform the world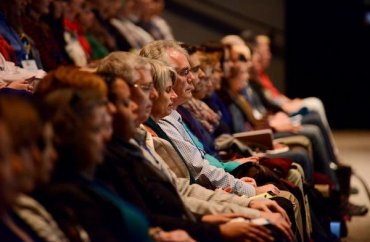 MEET YOUR HOSTS
Tom Cronin.
Tom spent 26 years in finance markets as one of Australia's leading bond and swap brokers. He discovered meditation in the early stages of his career, when the anxiety and chaos he was experiencing had hit a crisis point, and it completely transformed his world, both personally and professionally. Founder of The Stillness Project, a global movement to inspire one billion people to sit in stillness daily, Tom is passionate about reducing stress and chaos in people's lives. His ongoing work in transformational leadership coaching and corporate training has seen him working with some of the top companies in the world like Amazon, Qantas, UBS and Coca-Cola. He has spoken on stage at conferences and events like Adnews Summit, Afest, Wanderlust and Mind Heart Connect. Tom has six books published, a meditation app and produced the hit film The Portal.
Find Tom on Instagram at @tomcronin
Joey Hurl.
Joey is a movement + breathwork guide and energy healer based in Byron Bay, Australia. Founder of Joga Wellness - an all-inclusive wellness community focused on inspiration, motivation and transformation, and Mana Kai - Joey's own personal transformational practice combining breathwork, movement, visualisation and connection - she is driven by a desire to activate joy, health and happiness in each of her clients. With a history of chronic anxiety, Joey's intention is to share the very teachings that shifted her on her own journey, through group programs, private 1:1 sessions, online and in-person workshops. Joey's mission is to help her clients grow physically, spiritually and emotionally, finding joy in every moment.
Find Joey on Instagram at @jogawellness
WHAT PREVIOUS ATTENDEES HAD
TO SAY ABOUT TOM'S RETREATS:
"10/10! Far beyond what I expected, and far more powerful than I imagined. My only wish is that I did it many many years ago!" AC
"10/10! A full body, mind and soul detox. The whole experience was amazing!" TB
"10/10! Everyone should have the opportunity to do this." JS
"10/10! Life changing." DW
"10/10! Revitalising & out of this world. Blown away." OS
"10/10! Magical, surreal and amazing." JK
"10/10! Life changing!" ES
"10/10! Exactly what I needed! There was depth, support, rest, connection and transformation…amazing." SN
"10/10! It's a supportive beautiful experience, there's a big shift." BP
"10/10! What a transformative week! So grateful for the experience." Jack S
"10/10! Amazing and uplifting." KG
"10/10! A truly beautiful recalibration of life." KR
"10/10! An amazing experience." JF
"10/10! The post-retreat effects are amazing! I am so grateful to Tom and the process. It is so subtle, yet so powerful." TJ
"10/10! Transformative, Confronting, life-changing, powerful" LN
"10/10! Eye-opening, life-changing" RG
Event Details
Where: Mantra on Salt Beach
Gunnamatta Ave,
Kingscliff, NSW  2487
Start Time: 3pm April 11th, 2024
End Time: 5pm April 14th, 2024
YOUR ALCHEMY TICKET
4 days of transformation with Tom Cronin and Joey Hurl
Vedic Meditation and 'Vedic Rounding'
Gift Bag
Journal and Pen
Private Facebook Community
Follow-up weekly mentoring and group meditations on Zoom
Expanded Mind, Opened Heart
Friends for life!
Cancellation Policy
NO REFUNDS will be given within 30 days of the event – unless the event is postponed due to circumstances beyond our control.
As part of our commitment to making the world a better place, we are contributing a portion of every retreat ticket that is purchased to a number of incredible causes around the world. The causes we support range from protection from sex trafficking, education for the disadvantaged, planting of trees to protect the environment and providing fresh clean water to remote villages. We are working in collaboration with the team at B1G1 to support and elevate the planet through our work.