Speaker and
Corporate Meditation Courses
'Mindset Strategies to Magnify Your Success'
Book Tom for your conference, organisation or corporate meditation course today.
Some of Tom's recent mindfulness meditation clients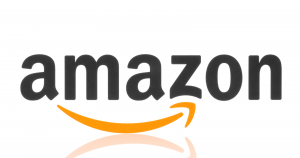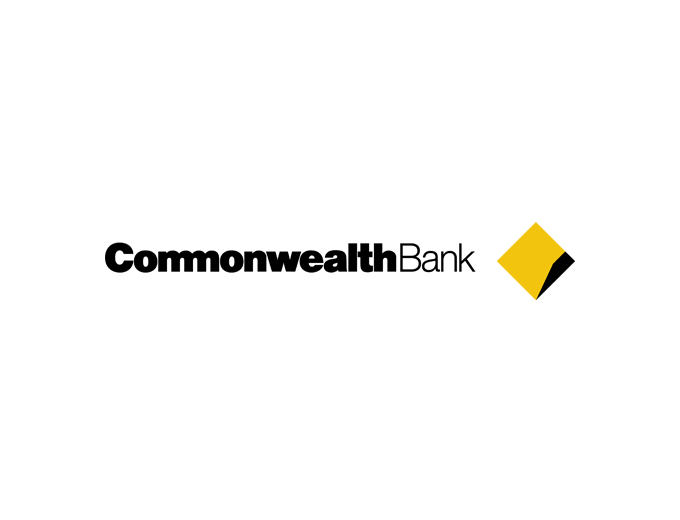 Reduce Stress in Your Company With Tom's Mindfulness Training Sessions
Why you need Tom for your corporate meditation classes
It is fair to say that the last couple of years have been very challenging in all areas of life, which is leading to extremely high levels of stress in the corporate sector, as revealed in a number of recent studies. Forbes Magazine recently published a study about the corporate sector by KPMG revealing that 94% of the workplace are experiencing high levels of stress.
A study preformed by Headspace of over 5000 participants in the corporate sector found that there is a growing divide between mental health needs of staff and support from the employer in the corporate sector. Also revealed in the report was that the line between corporate work stress and life stress has been dissolved, and that stress in any area of someone's life contributes to, or is exacerbated by, stress in the corporate workplace.
There is, however, a solution to this deterioration of mental and physical health in the corporate sector. A study done by PWC revealed that for every $1 spent on improving the mental health via online or in-person classes and programs of their corporate staff, the company would receive on average $2.30 return on investment. For small businesses and the mining sector, it was anything up to $14 return on that investment in those classes.
A seven-week study in Australia found that corporate meditation and mindfulness classes and programs significantly helped reduce stress where participants showed more calmness and relaxation from those classes and a better ability to handle difficult matters at work. Cleveland Clinic released a study in the Journal of Occupational and Environmental Medicine found that corporate meditation and mindfulness classes and programs would reduce stress responses in the staff of the corporate sector and increase levels of happiness.
Companies in the corporate sector are finding that as the demands of daily life and work-life increase, they need to meet that demand by supporting their staff with tools and techniques for stress management and stress reduction via mindfulness and meditation classes and programs. Implementing corporate meditation and mindfulness classes and programs play a significant role in helping staff navigate through these difficult and complex times.
Book a call with Tom and start to reduce the stress in your company now with his meditation and mindfulness classes and programs.
About Tom and His Corporate Meditation Classes
Tom Cronin is a renowned speaker and corporate meditation and mindfulness trainer recognised nationally and internationally for his classes and programs as a leadership expert. Often known as 'The King of Calm', Tom is recognised for his inspiring, empowering and humorous presentations on leadership, stress management, mindfulness and empowerment.
He has spent 26 years as a broker trading swaps and bonds on international finance markets and also spent 25 years studying eastern philosophy, spirituality, meditation and mindfulness. He has a unique capacity to blend those two worlds in his inspiring and moving presentations.
Tom Cronin's strong skill as an experienced meditation and mindfulness facilitator teaches conference participants and corporate employees through his programs and classes very practical tips and strategies to apply to their work and home life, empowering insights and knowledge, and a meditation training experience during his sessions that leave the audience feeling inspired and equipped to acquire the necessary skills to be healthy, happy and successful in the corporate workplace.
Tom has held his classes and programs with hundreds of companies, conferences and media outlets as a speaker and corporate meditation and mindfulness trainer from Amazon, Coca-Cola, UBS, Nova FM, Qantas, Finch Media, Fairfax Media, Sydney Airports, GPT, Bank of China, Wanderlust, Afest, Mindheart Connect and the list goes on...
He has been featured on TV and in the media sharing his insights and strategies for success in the corporate workplace from Thrive Global, Sydney Morning Herald, Yahoo News, The Morning Show Channel 9, CBS, NineMSN, Conde Nast Traveller, Huffington Post, MindBodyGreen, Vogue, Business Insider magazine just to name a few.
Tom's Signature Mindfulness Programs
Corporate Meditation and Mindfulness Course
● Understand the negative impact of stress on mind, body and biochemicals in the corporate workplace.
● Staff will learn how they can empower themselves over stress and increase brain potential in Tom's classes and programs.
● How to improve sleep, focus and productivity
● Experience a guided meditation class to show in real-time the impact meditation can have on the mind and body
Focussed Based Conscious Leadership
● How Corporate Leadership has changed from authority to inspiration
● What it takes to be an 'unruffable' leader and why its so important
● Speaking with clear, concise and conscious communication skills
● Negotiating challenging discussions with staff to avoid heated arguments
● Strategies to sustain a 'cool calm' during uncertain times
The Future Of Business - From 'Me To We' Paradigm
● How the world is changing and business needs to change with it
● What a Game B business model looks like for sustainability
● Why the state of your staff will play a critical role in the success of your company
● How to steer your organisation as a leader in your field and why this needs to happen now
Optimising A Happy, Healthy and Focussed Workplace
● Classes and programs on how to reduce stress on a mental, physical and emotional level
● Strategies for a good night's sleep and how to reverse ageing 
● A 10-step guide for optimised well-being and vital health
● How to create a positive mindset and master mindfulness and meditation 
What Clients Have To Say About Tom and His Corporate Meditation Training
"Tom was engaged by the Master Builders Association, Northern Suburbs to do a 30 minute presentation for our members at our Information Night on Thursday 17th June, 2021. We found Tom's presentation to be insightful, calming and inspirational."

Mark Newman, President MBA Northern Suburbs
"Our team absolutely loved your talk, you had us on the edge of our seats the whole way throgh abd we have all taken so much away from it."

Tegan Schwarz, Tongue n Groove Marketing Manager
"Tom really knows his stuff and is 'one of a kind'! He teaches in a unique, practical and really grounded way."

Sandra Wood, Founder of Great Managers
"Practical, informative, engaging and impacting... just what we needed to hear! I would highly recommend anyone or any organization to avail themselves of the gift that Tom offers."

Sarah Susak, Senior Counsel at Coca-Cola South Pacific
"Tom was engaging, relatable, funny and most of all insightful and inspiring. We have received such high praise on his presentation, and I have never seen the team so engaged! It's safe to say that Tom hit a chord with them. Many have said that he was the best speaker they have witnessed."

Elizabeth Kiely, People and Culture Manager, Megaphone
"In life you rarely get to meet someone who inspires, empowers and sees you for who you are. Tom Cronin is just that. He is committed to helping change the world. Get ready for a nothing short of phenomenal transformational experience."

Paul Hoffman Chief Visionary / The Success Creation Institute
"I found Tom's session brilliant - he is extremely inspiring and his presentation was interesting and informative."

Kim Liddell NDEA Founder & MD, EO President Sydney
"Just wanted to drop a note to say a massive thank you for the invite today. Tom was a great speaker!"

Michael Chen , Digital Media Portfolio Manager, Reload Media
"It was an honour and a delight to have Tom open our annual IABCA Awards night with his presentation. We had some of Australia and India's most senior business and political leaders in the audience, and knew we needed someone we could trust to be professional and engaging. Tom's presentation was warm, insightful, humorous and impacting. We look forward to sharing his energy in the near future and will be inviting him back again for sure!"

Sonia Sadiq Gandhi, Director, Gandhi Creations.
"So many people are raving about your session. It's going to be hard to beat!"

Joanne Jackson, Change Manager, QBE
DOWNLOAD TOM'S SPEAKER ASSETS FOR HIS MINDFULNESS MEDITATION CLASSES
BOOK TOM NOW FOR WORKPLACE MEDITATION OR YOUR NEXT EVENT!
Please complete the following form if you'd like Tom Cronin to speak at your event, or provide his corporate meditation and mindfulness courses for your business, providing as much detail as possible.
Fields marked with an * are required.
As part of my commitment to making the world a better place, I am contributing a portion of every speaker and corporate training fee that I receive to a number of incredible causes around the world. The causes I support range from protection from sex trafficking, education for the disadvantaged, planting of trees to protect the environment and providing fresh clean water to remote villages. I am working in collaboration with the team at B1G1 to support and elevate the planet through my work.